Posted on: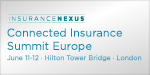 A few years ago, insurers were busy trying to figure out what IoT was and what it could do. But spotlighting the technology, all too often led to products and services with little customer appeal.
The lesson was clear – put customers front and centre and develop services that build an exceptional experience around a device. To put it simply, the value is not in the technology itself, but in the service proposition that the technology enables.
Get the whitepaper "IoT Is Just A Technology!: Unlock The Value Proposition For Connected Insurance" now.
To get you the detail on what it takes to develop a winning value proposition for connected insurance, we recently spoke with Simon Guest, CEO, Generali Vitality, Ângelo Guerra Vilela, Senior Director, Country Head of Digital, Ageas, Yair Smith, VP Strategic Development, AmTrust, Jaco Oosthuizen, Co-Founder and Chief Wellbeing Officer, Yu Life and Gemma Watson, Theme Lead for AR / VR / MR, Drones and IoT, XL Catlin.
In this whitepaper, you'll:
Get to grips with the new business logic for expanding the classic insurance proposition into assistance and service offerings

Understand what it takes to convert revolutionary technology into the emerging "insurance + service" hybrid business model

Take inspiration from the cream of value-added services on the market, including home monitoring and assistance, roadside assistance, property management, and fitness, healthcare and lifestyle management
Get the full whitepaper here.
I hope you find it of interest!
Warm regards,
Rachael
Dr. Rachael Gore
Head of Engagement
Insurance Nexus
T: +44 (0) 207 422 4377
E:
Insurance Nexus is part of FC Business Intelligence Ltd. FC Business Intelligence Ltd is a registered company in England and Wales. Registered number 04388971, 7-9 Fashion Street, London, E1 6PX, UK
Source: http://1.insurancenexus.com/LP=20003?extsource=business_services1_com_wp1
Return to overview