Posted on: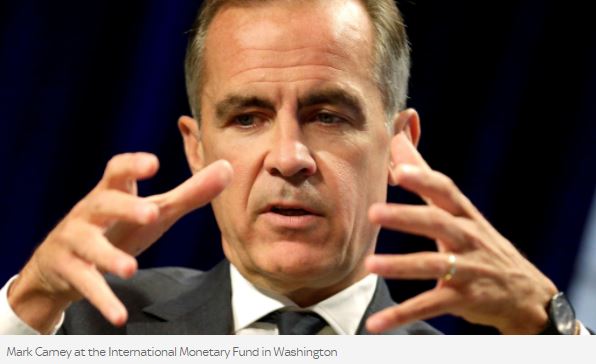 In his latest attack on Brexit, Mark Carney said that it should be seen as a prime example of "de-globalisation", adding that it was likely to dampen UK growth, and that any fall in migration numbers could also push up inflation and force the bank to raise borrowing costs.
However, in a speech at the International Monetary Fund in Washington, the Governor surprised those expecting more detail on when and by how much the Bank was likely to raise interest rates, and instead focused on the economic fallout of Britain's departure from the EU.
Mr Carney said Brexit was "an example of de-globalisation not globalisation".
He added: "It will proceed rapidly not slowly. Its effects will not build by stealth but can be anticipated."
Source: http://news.sky.com/story/brexit-to-bring-weaker-economy-and-higher-inflation-bank-of-england-warns-11042599
Return to overview